Solar control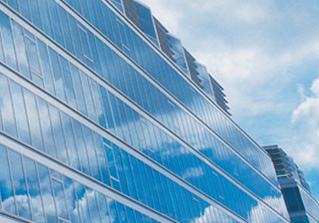 Modern glass architecture makes great aesthetic and technical demands of the materials involved. Demands that are perfectly fulfilled with solar control glass by NOWAK GLAS!
Our sophisticated solar control glass lets you design the architecture of your building projects taking full account of viable, sustainable energy concepts without making any concessions in terms of transparency and outstanding appearance.
No matter which vision you want to realise with your construction project, NOWAK GLAS is the right partner for implementing even the most discerning designs!