Insulation glass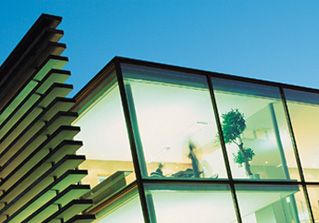 NOWAK GLAS is an acknowledged expert in the field of insulation glass, looking back on more than 45 years of experience in this field. After all, the production of insulation glass has already been one of the main pillars of our company since 1970.
Modern multipane insulation glass is a technically complex product offering architects, building developers and house/apartment owners a wide range of functional and visual possibilities. Insulation glass is also the solution of choice for refurbishment work as it offers ideal solar control and soundproofing properties while its excellent thermal insulation values make a major contribution to achieving real reductions in energy costs.
Whatever your individual needs, requirements and demands insulation glass, we at NOWAK GLAS have the right solution and will gladly advise you at any time!